#1 Go out slow and steady.
Even though it is a pretty easy course, too fast too soon is never a good thing in any race, especially this race! - Bob Costello

#2 Find the right pace group for you.
For one participating for the first time in either the 5K or 10K, line-up with the group associated with the pace that you anticipate being able to achieve. If you do not know what that pace may be, go to a local high school track or a measured course prior to the Great Race to see how long it takes you to complete a mile or a kilometer. For example, Schenley Oval is a pleasant place to determine your pace. The outside loop or trail at the oval is about one-kilometer, and completing four laps on the all-weather track is about one-mile. - Ken Balkey

#3 Do some "test" races.
I strongly suggest doing several 'test' or lead-up races before the Great Race to figure out all the things you will face during the race. Learn what works race morning i.e. diet, transportation, shoes, pacing, etc. - Don Slusser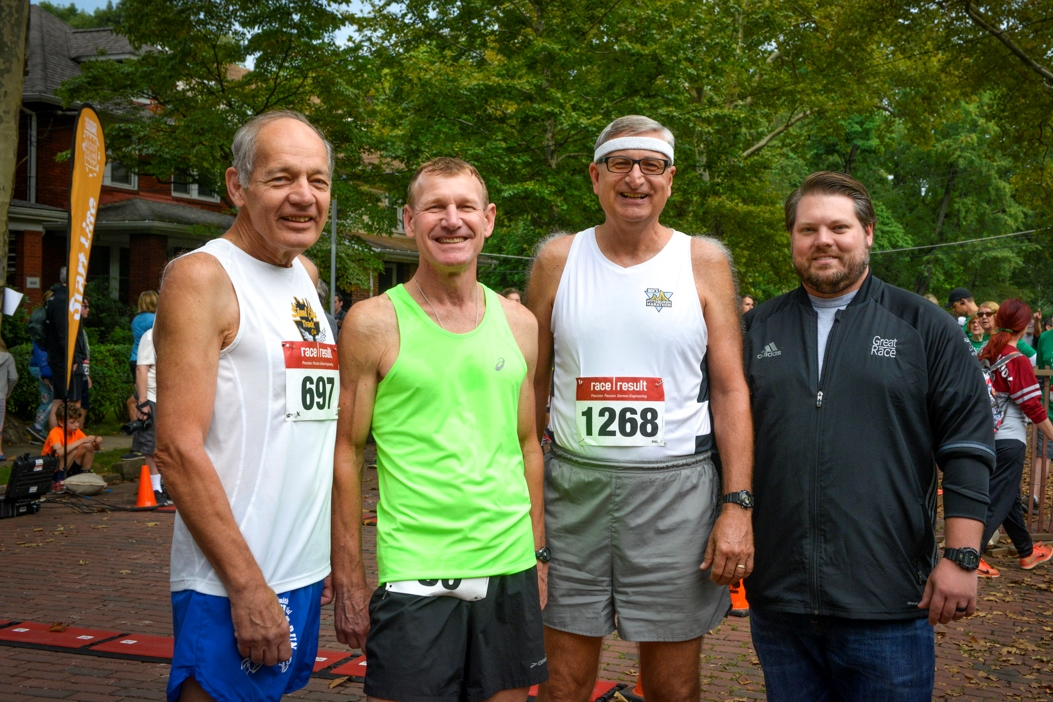 #4 Enjoy the moment!
Don't put too much pressure on yourself to finish with a great time. Enjoy the crowds, the other runners, and remember the fact you are participating in one of the oldest and best road races in the United States. Also, take in the views – the stores on Forbes Ave. in Squirrel Hill, the Carnegie Mellon and University of Pittsburgh campuses, the view of downtown as you ascend the Boulevard of the Allies toward the Bluff, Duquesne University, and Mercy Hospital, the sea of runners out in front of you as you descend the Boulevard of the Allies over Grant Street toward the Point and the finish line. All of this takes your mind off the race, and brings you to a comfort zone and realization that you are doing something special. It goes fast, so enjoy it as you run this special event! - Tom Miles

#5 Focus on the finish.
No matter how you start, keep your mind focused on finishing the event. That should provide you with a good feeling of success. Finishing the event is far more important than how long it took you to do it. - Ken Balkey

#6 Have fun!
Enjoy the event, marvel at the city, and have as much fun as you can! - Tom Abbott