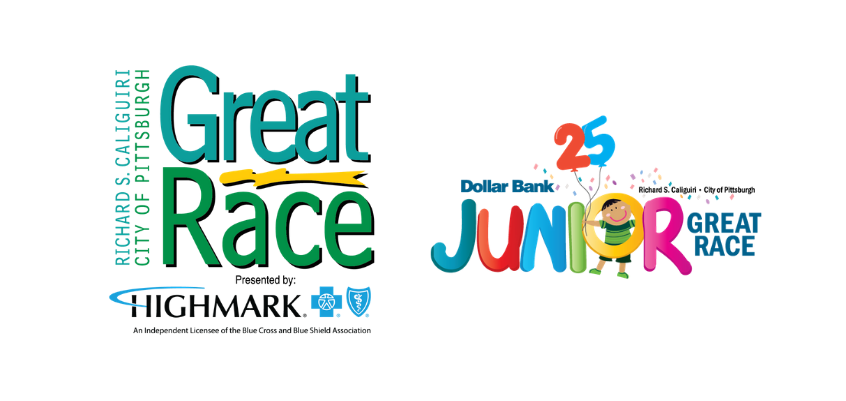 Events to move to virtual format as part of city's efforts to stop the spread of COVID-19
PITTSBURGH (May 15, 2020) — The City of Pittsburgh has
announced the cancellation
of the 2020 Richard S. Caliguiri City of Pittsburgh Great Race and Dollar Bank Junior Great Race, originally scheduled for Sept. 26 and 27.
Participants who are already registered will have the option to race virtually (running at home or in other safe spaces) to earn their finisher medal and event shirt. They can also take advantage of the option to request a refund of their registration fees if they do not wish to participate virtually.
"The Great Race is one of Pittsburgh's greatest traditions," said Brian Katze, race director. "Runners from all over come to Pittsburgh each year to participate in this event, and we want to make sure they still get to keep that tradition going, even if it's not in person this year."
Race organizers are working through the details of how the event will work in a virtual format, and registration for the virtual event will open to the general public on Monday, May 18
For more information about the event, please visit:
www.rungreatrace.com
.
# # #
About the Richard S. Caliguiri City of Pittsburgh Great Race
Each year on the last Sunday of September, the starting gun sounds for a world-class road race that has become a true Pittsburgh tradition for the past 40 years. The Great Race – established as a 10K race by the late Mayor Richard S. Caliguiri – has attracted nearly a half million participants since 1977. Over the years, this popular fall fitness classic has grown to include a 5K run/walk, running clinic, two-day expo and children's race. For more information about the Richard S. Caliguiri City of Pittsburgh Great Race, visit
www.RunGreatRace.com
FACEBOOK:
GreatRacePGH
TWITTER:
@GreatRacePGH
INSTAGRAM:
GreatRacePGH
About P3R
P3R is the engine behind Pittsburgh's greatest races. We strive to inspire any and all to run with us. Best known for organizing the acclaimed annual DICK'S Sporting Goods Pittsburgh Marathon, P3R runs a variety of other high-quality races, events, and health and fitness programs throughout the Pittsburgh region. While many of our races attract some of the nation's highest-profile professional athletes, we offer activities for all ages and ability levels. Anyone and everyone is invited to #RUNwithP3R! Read more at:
P3R.org
FACEBOOK:
RUNwithP3R
TWITTER:
@RUNwithP3R
INSTAGRAM:
RUNwithP3R